VULCAN 350/130 Bike Tail Light
Serfas® Vulcan Series Bike Tail Light —
Design & Development
With design inspiration can come almost any time and from anywhere, and typically draws from personal interests and experiences — really just about anything observed and notably memorable is consciously, or sometimes even subconsciously, tucked away into the back of our minds for a rainy day.

In addition to the cycling industry our product development team happens to share a common interest in automotive culture and took note of the Aston Martin Vulcan, a limited production high performance track-only car that happened to make a mainstream media appearance on a popular automotive enthusiast streaming series hosted by famed British automotive reviewer, Jeremy Clarkson.
Performance of the high-powered Vulcan is impressive but possibly even more notable is its striking design, especially its front and rear lights which is comprised of translucent polymer "blades" or "fins" that uniquely channels light output in this eye-catching way. (Fig. 01)
Naturally, this uncommon light "blade" or "fin" design became a great inspiration for our brightest tail light to date, the all new 350 Lumen Vulcan TSV Series tail light.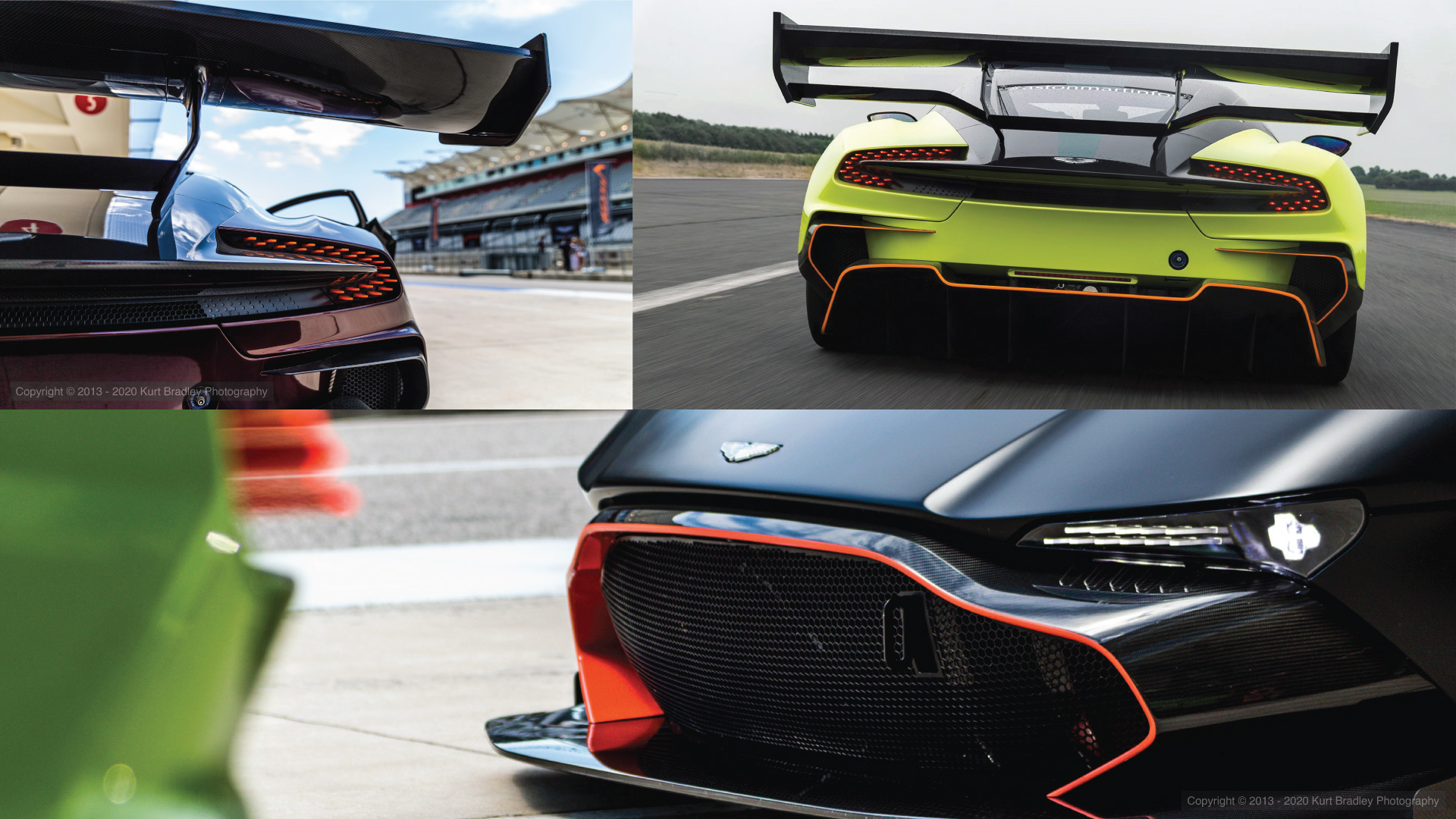 Serfas Senior Industrial Designer, Garrett Neubauer, got to work sketching and 3D modeling numerous rough concepts in search of a design path and strategy for what we wanted the Vulcan to be in its role as the most visible and brightest tail light Serfas has yet to produce.
The design objective of this light was to utilize a protruding blade or fin-like system inspired directly by the Aston Martin Vulcan to create superior side visibility in addition to long range rearward visibility. Some competitors tail lights do achieve respectable performance but often in only near or far range visibility, rarely a well balanced dynamic of both simultaneously. The implementation of this fin style lens creates a large immediate illumination footprint while remaining lightweight with less physical material and mass than if it were a solid lens of the same profile and shape. A molded translucent polymer bezel around the base of the inner fin lens diffuses light output into a strong red glow which helps create up to a 270 degree field of visibility.
After several rounds of design tweaking and more than 11 Solidworks computer models built, feedback from our product development team and our company's most active in-house cyclists collectively helped drive home a clearer more focused design. (Fig. 02a, Fig. 02b)


As the final stages of development was underway functional rapid prototypes were tested and the decision to slightly modify the fin lens was made to further optimize long range rearward visibility with the implementation of one unobstructed centrally located high intensity spot lens, this also added additional visual interest to the fin design by breaking up the continuity of the curved lens profile. (Fig. 03a, Fig. 03b)


With respect to the Aston, the Vulcan name was kept in tribute to the original inspiration for this design… plus it just sounds really BA. Officially becoming the Serfas TSV-350/130 Vulcan Tail Light within our lighting product line. (Fig. 04)