BLAST AUDIBLE WARNING SYSTEM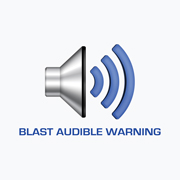 LIGHTS
Coming up with ways to make you safer on the road, when using Serfas lights, is a top priority. Our "BLAST" Audible Warning System emits a loud 85 decibel signal when your light battery gets under 10 minutes runtime in that specific mode.
How It Works
When the battery reaches 10 minutes of runtime, in its current mode, the light will emit a long beep followed immediately by a short beep. Sound will continue every minute.
When the power button is pressed it will put the light in the next longest running mode & it will restart the battery low alert until 10 minutes of runtime in that mode is reached. Repeat as necessary. Example: Going from highest mode to lowest mode at first beep could extend runtime up to 5 times.
Light will emit beep sound repeatedly when last minute of runtime in the current mode is reached.
While charging the light the power button will blink blue. When full charge is achieved light will beep to notify charging cycle is complete.
Light emits a beep when power button is pushed & light goes from mode to mode.
New for 2017! Audible blast mode may now be turned off.
ELEMENTS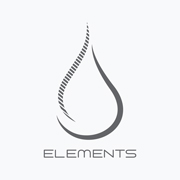 SADDLES
The world's most technologically advanced saddles, sun sleet or snow nothing stops an Elements saddle. After its successful launch for the 2016 season, the Dual Density® Element saddle line continues to lead the market with its four layer I.C.S.® Infinite Comfort System & Lifetime Weatherproof Guarantee.
The Reactive Gel Elements line continues to thrive when conditions are harshest. Perfect for every weather condition, the Reactive Gel Elements Saddles come with a Lifetime Weatherproof Guarantee.
REACTIVE GEL™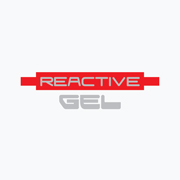 SADDLES
REACTIVE GEL™ acts as a friction-reducing second skin. It's that extra layer of gel in every Reactive Gel saddle that enables bike & rider to move in unison. The Deep Groove Design relieves pressure on the soft tissue areas for increased comfort where it matters most.
CASING TECH & TPI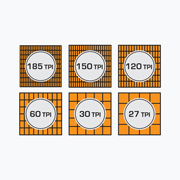 TIRES
Casing: All Serfas tire casings features Nylon fabric. Its Nylon's durable composition that provides a tire with internal strength & extra resistance to long-term deterioration.
TPI (Threads Per Square Inch): The number of threads per square inch of Nylon in a tire's casing. Thread count in a tire's casing will determine the fell, puncture resistance & weight properties. Lower TPI gives better puncture & tear resistance, but can be heavier. Higher TPI conforms to the terrain offering a smoother, suppler ride that is lighter in weight.
Bead: Wire of folding beads are available on most Serfas tires. A wire bead will be heavier yet is less expensive. A folding bead will be lighter & can be carried in a jersey pocket or saddle bad, but will be more expensive than a wire bead tire.
FLAT PROTECTION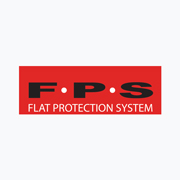 TIRES
Our Flat Protection System (F.P.S.) is a thinly woven Ballistic Nylon that puts an armor-like shield between your tube & the road. Placed between the casing & the tread layer in the tire, this material offers unrivaled puncture resistance while allowing your tires to remain flexible & supple against the road or dirt. This new lightweight F.P.S. is 25% more resilient against punctures than our previous generation's F.P.S. Serfas offers two levels of protection using this material: Our standard F.P.S. utilizing one layer under the tread area; & our Survivor Series, which has one layer of F.P.S. from bead to bead & one additional layer under the tread.
ROLLING RESISTANCE & TIRE TESTERS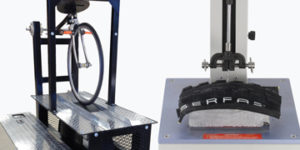 TIRES
If you're looking for high performance tires at a great price then look no further. Serfas offers a full range of road, mountain & commuter tires with the latest technology to help reduce flats & improve ride speed & quality. With Serfas' in-house rolling resistance & flat protection punctures testing machines you can be sure every tire is being thoroughly vetted to optimize its performance.
CERTIFIABLE TESTING
LIGHTS
Serfas' 20″ N.I.S.T. ( National Institute of Standards and Technology) traceable standard integrating sphere helps with evaluating & testing the company's finished light products. This system uses a full light spectrum detector, giving us accurate lumen, kelvin, runtimes & brightness to ensure our lights run brighter & longer. Serfas' in-house testing procedures ensure that you get what you pay for.
FLAT PROTECTION PRO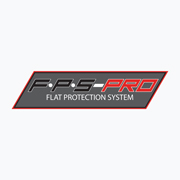 TIRES
Flat Protection PRO is our lightest weight Ballistic Nylon ever under the tread. The tread underneath our Stagioni & Lesto tires have an additional layer of F.P.S. For a smooth supple ride the folding bead comes with either 120 TPI or 150 TPI. Dual Density tread available in some models.
RX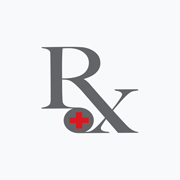 SADDLES
Our RX™ designed saddles have a full-length anatomical groove down the middle of the saddle along with an elevated seat position. This design has been proven in clinical studies to eliminate pressure & significantly reduce numbness around your soft tissues (plumbing) & where it belongs, around your sit bones. This means that you can ride for longer & not pay for it later in the day.
DEEP GROOVE™ DESIGN
SADDLES
Our DEEP GROOVE™ design features a "valley" carved down the entire length of the saddle to relieve pressure at the center of the saddle & puts the rider in the correct position. You are able to ride longer more comfortably because your weight is positioned correctly on the saddle.
I.C.S.® INIFINITE COMFORT SYSTEM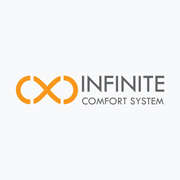 SADDLES
I.C.S.® mates four unique layers of closed cell foams, gel & microfiber covers to give you the support where you need it & comfort where you want it for sustained riding.
STAGIONI PERFORMANCE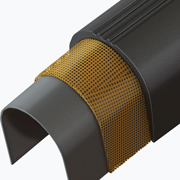 TIRES
Stagioni Performance is our lightest weight Ballistic Nylon ever under the tread. The tread underneath our Stagioni & Lesto tires have an additional layer of F.P.S. For a smooth supple ride the folding bead comes with 185 TPI. This super fast volcanic speed silica compound has extra sidewall protection against cuts with our Genesis sidewall.
DUAL DENSITY®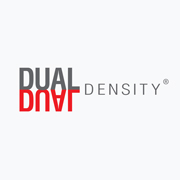 SADDLES
The evolution of years of design — Serfas' line of Dual Density® saddles was the first saddle to offer our patented I.C.S.® (Infinite Comfort System). These saddles offer the best of the best in comfort technology. This 4-layer system is made up of a soft flexible rubber layer underneath a rider's sit bones, followed by two layers of soft & firm closed foam cells for shock resistance & a plush feel while riding, then topped with a Reactive Gel layer to reduce friction & abrasion in sensitive areas. Finally, the saddle is covered with 4-way stretch Lycra material for guaranteed rider comfort.
Rails Now 20% Longer for Greater Adjustability!
MEO SERIES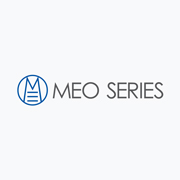 TIRES
MEO Series tires offer retailers a low cost, high quality tire. These tires offer the same great ride & feel of other tires & are perfect for your everyday shop replacement tire needs. Available in road, MTB & BMX treads.
SURVIVOR SERIES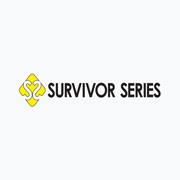 TIRES
Serfas first introduced the Survivor Series tire in 2009 & was met with great success. Survivor tires are well fortified to resist punctures in extreme riding conditions. Survivor Series uses both the Ballistic Nylon from bead to bead & our impervious composite matrix under the tread contact area along with a 25% thicker rubber. Although Survivor Series tires are extremely lightweight, these extra layers offer maximum protection against: thorns, glass, nails, metal scrap, sharp stone edges, and various other kinds of debris a rider may encounter during a ride. As with any Survivor in the wild your tires will show many cuts & gouges over time, but will hold air even with long cuts through the many layers of the casing. All of this provides peace of mind that your tires can survive any riding hazards.
DUAL DENSITY® TREAD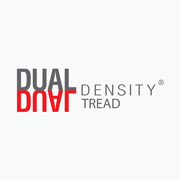 TIRES
Serfas uses multiple rubber compounds to enhance the feel & durability of most of our tires. By using specific compounds Serfas can adjust durability or improve performance. For higher performance tires, like the Seca RS & Krest mountain, we use two compounds. The center compound, with its 68a durometer, offers a lower rolling resistance with increased longevity. The softer 58a durometer outer offers outstanding grip when corning. Ride Serfas & have the peace of mind that your tires are some of the fastest & best handling on the market today.
PERFORMANCE SERIES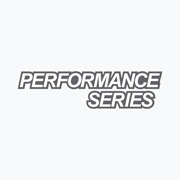 SADDLES
Whether it's a stage race, epic tour, or big mileage training day, Serfas performance saddles put you in prime position to meet and exceed the challenge. With your choice of Carbon Fiber, Titanium, Stainless Steel or Chromoly rails, our saddles offer a solid foundation for building your base miles.
Utilizing Serfas' Dual Density® Technology & advanced design features like anatomic relief channels & reinforced impact guards, our saddles provide comfort that endures as long as you do. Stay responsive & ready to launch an attack from a saddle that won't wear you out.
TAILBONES®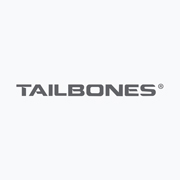 SADDLES
Serfas' Tailbones® saddles offer high levels of comfort at an entry level price. This economical product line features our Progressive Density Foam, 4-Way Stretch Lycra or Vinyl, & our Pressure Eliminating Channel Technologies.
ECO FRIENDLY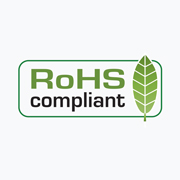 LIGHTS
Green & Serfas lights go hand in hand. While we have offered RoHS compliance on all of our lights for more than 7 years now, our company always strives to bring new technologies to this segment, pushing the limits for increased runtimes & reduced battery usage.
PRESSURE ELIMINATING CHANNEL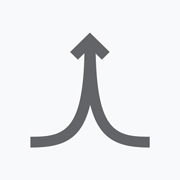 SADDLES
A complete anatomic channel maximizes blood flow through the Neurovascular bundle for reduced numbness & discomfort.
TUBELESS READY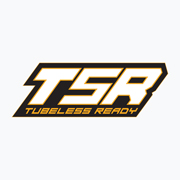 TIRES
Our Tubeless ready MTB tires have a modified bead to hook to the rim & prevent air leakage as well as a reinforced sidewall to prevent sidewall cuts.
E-GEL®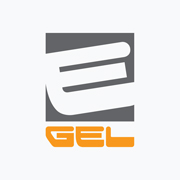 SADDLES
Our E-GEL® saddles take our DUAL DENSITY® or a standard saddle base & top it off with a 30% thicker layer of gel encapsulated in a Soflex material that allows for 360 degree stretch & is totally waterproof. Top this all off with our DEEP GROOVE™ design & you have a saddle that mixes a plush feel with the support that you need to make all your rides a blissfull experience.
PRO-FLO GRIP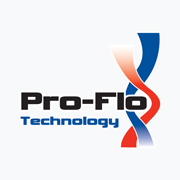 GRIPS
Our new Pro-Flo grips are both the evolution of Serfas' ergonomic grip line & the result of extensive medical research and testing by the Pro SportMed Team. Pro-Flo grips are designed to help eliminate pressure that restricts blood flow to the hand and protects against "cyclist's palsy," a potentially harmful condition that can result in a loss of sensation & grip strength. Dr. Taylor & Dr. Richburg's extended clinical study, which continued through 2006, showed that most test subjects who had experienced numbness using their own grips felt no numbness & had improved strength using our Pro-Flo system.
VARIANT FLEX BASE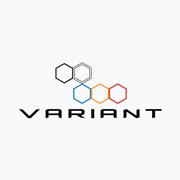 SADDLES
Serfas is proud to unveil the most technologically advanced & customizable saddle we have ever produced: the Variant. To compliment Serfas' already large array of high quality saddles, the Variant features a five compression insert system that alters the base flex of the saddle, giving the rider a completely personalized feel.