How To Purchase Serfas Products
---
Purchasing Serfas Products!
At Serfas we are a wholesale-only company which makes finding and purchasing our products a little more challenging than your average retail company. This blog will provide the information needed to find every product we make and replacement parts. Whether you are looking to buy for a store or purchase individual equipment this blog has you covered.
---
Individual Product Purchases
Select the products tab at the top menu
Find the product you want to purchase
On the product page hit the buy local button
Once the window opens type in your zip code or city
Green pins indicate that the store has the product
You can click on the store to go directly to their site or visit to purchase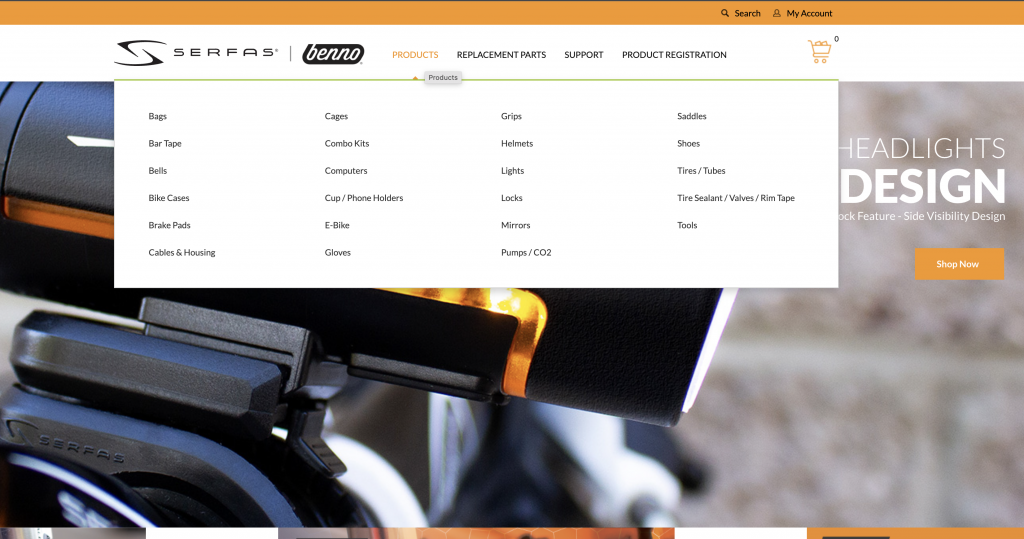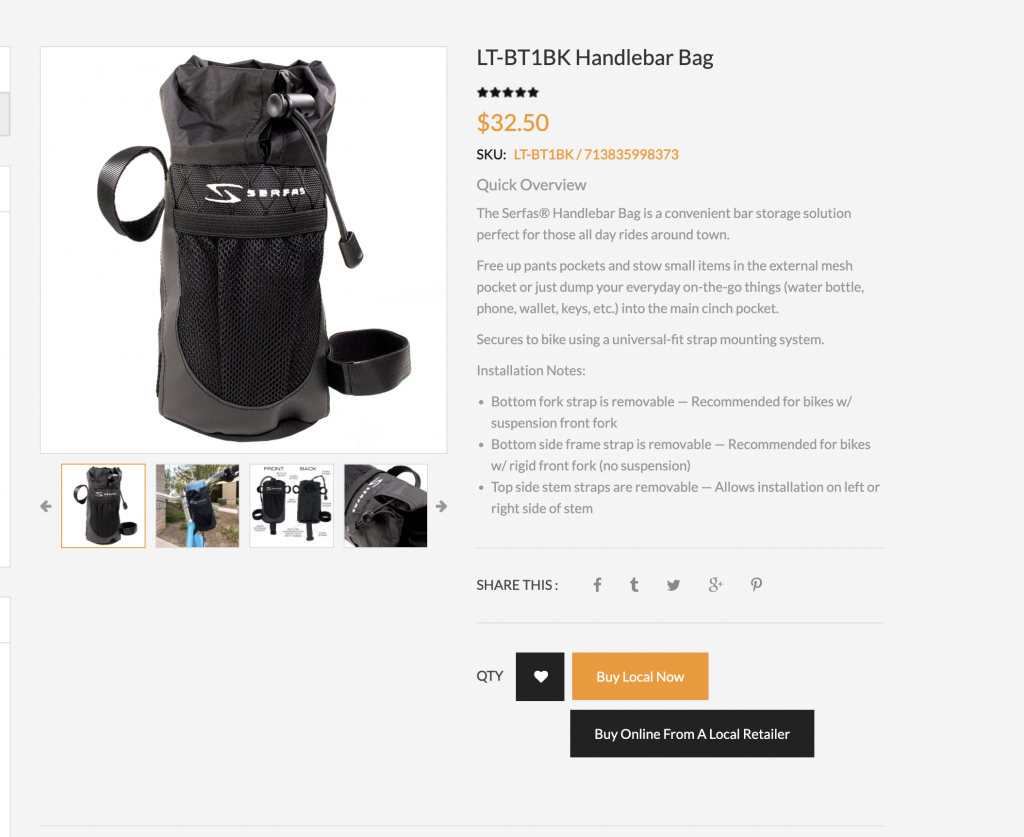 E-Bike Purchases
Unlike the options listed above purchasing an E-bike does not work the same. Thus, the easiest method is to email your area's sales rep and pull what stores have them in stock. Below is a list of our sales reps with which areas they manage.
Wilson Lee, Wilson@serfas.com (MI, MA, CT, RI, NH, VT, ME, NY, PA,)
Bob Bauer, Bob@serfas.com (NYC/NJ, CO, NM, NE, KS, MO, IA, IL, ST. LOUIS)
Mike Janssen, Mike@serfas.com (So Cal, MN, WI, SD, ND, LA County)
Carter Mitchell, Carter@serfas.com (FL, KY, PNW, HI, SC, NC, MS, AL, GA, TN, ID, MO)
Travis Swartwood, Travis@serfas.com (Nor CA, Nor NV, UT, WY, IN, OH)
Riley Bullock, Rileyb@serfas.com (AZ, NV, TX, OK, AR, LA, Mid Atlantic)
---
Store Owners/Retailers Purchases
For store owners/retailers feel free to call in at (623) 888-5840 you can speak to your local area rep or be signed up for an account on the site to make direct purchases.
---
Replacement Parts
Some replacement parts are available on our website for direct purchase, but if you purchase individual items, it is worth looking into your local market. Products have a flat rate of $4.00 for shipping for smaller cheaper items local purchasing may be the better option. Other replacement products you can not buy directly and must purchase locally.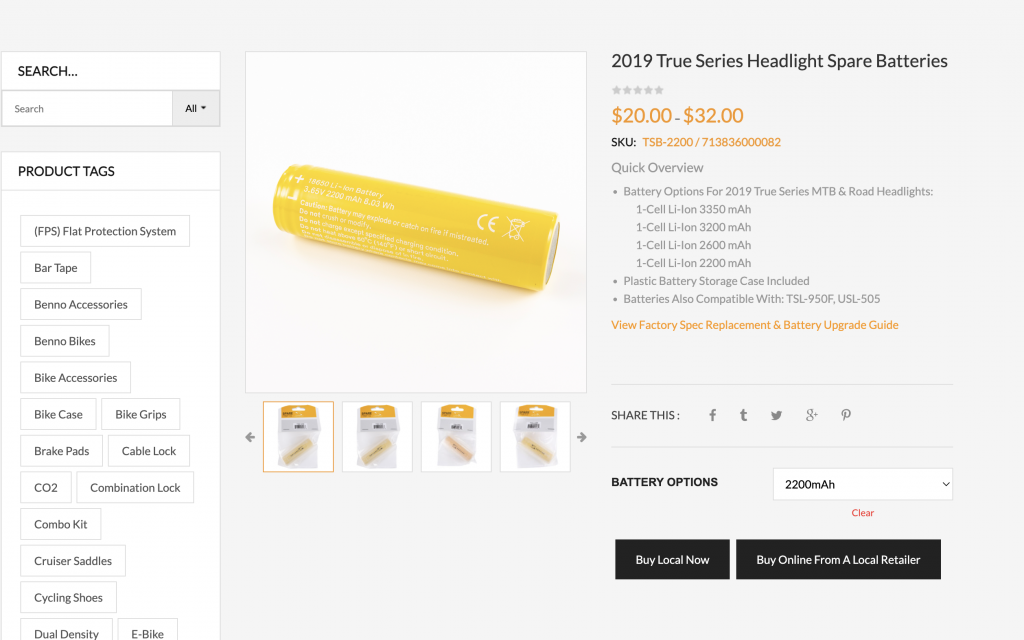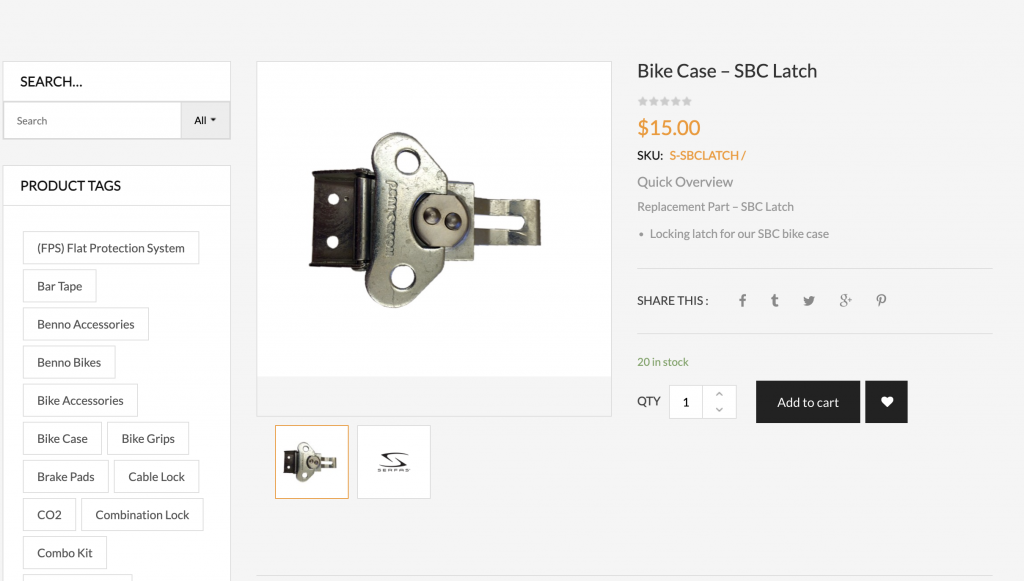 ---
Warranty
Register your product on the product registration page and make sure to read our full warranty policy. Feel free to call our warranty number at the bottom of the site if you have any further questions about your product.

---
If you ever have any questions feel free to call us (623) 888-5840